EBNER | Employee interview | Robert Wrulich
Get to know Robert Wrulich …
ROBERT WRULICH
Vice President Digital Solutions
With EBNER Industrieofenbau since 2021.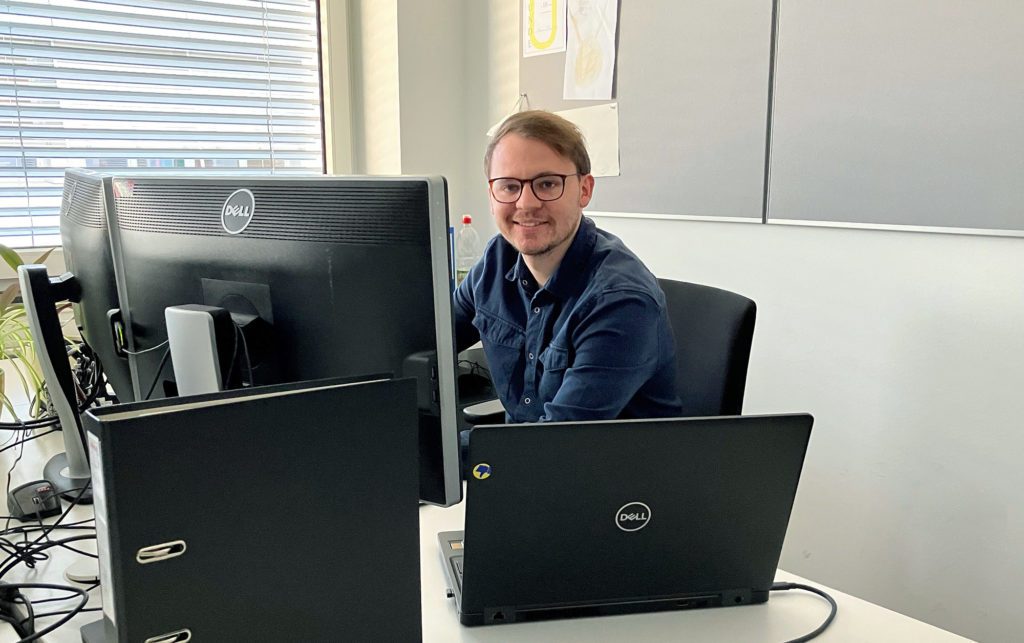 Describe your job in a single sentence:
Together with my team, my job is to further advance the process of digitalization at EBNER and enable us to offer optimal solutions to our customers.
When you are on your way to work in the morning, what are you looking forward to?
As a member of a newly-formed, motivated and goal-oriented team, to evaluating and introducing technologies seen in our field as unconventional and to continuously increasing the benefits our customers receive.
What was the most interesting experience you have had at EBNER?
It's difficult to pin down one experience. But working together with a wide range of personalities, all pursing the same goal, means that my work stays both varied and interesting every day.
Everyone needs inspiration and motivation to get through the daily grind. What keeps you going?
The team spirit in my department keeps us together, as we all share a common goal: to actively and positively influence EBNER's future.
What vision do you have for EBNER's future? From your point of view, what are the greatest challenges the company will have to face over the next few years?
EBNER is working very hard right now to prepare itself for change – particularly that resulting from digitalization – so that it can remain the clear technology leader. From my point of view, this is one of the greatest challenges that must be faced to remain successful. Through controlled expansion of the Group and entry into new markets, EBNER is establishing a broad foundation for the future.
Do you have any special hobbies or interests?
In my free time I play ice hockey, and also enjoy hiking.
What advice would you give someone who wanted to apply for a job at EBNER?
Be open to new things, and take a proactive approach to problems. At EBNER, people who are motivated to move up in their field will get a chance to do so!