NEWS & PRESS
Exciting technologies, fascinating developments
A new EBNER HICON/N2 bell annealer facility for steel wire in Italy.
In August 2020, after extensive consultation and detailed technological analysis, Italy's Trafilerie San Paolo, srl. selected a HICON/N2 bell annealer facility for steel wire that had been proposed by EBNER Industrieofenbau.
The facility will be installed in TSP's newly-remodeled steel wire plant in Molteno (LC). The initial installation will comprise two HICON/N2 workbases, one heating bell and one cooling bell, as well as all required peripheral equipment. The scope of supply includes all required supplementary equipment such as hydraulic power supply equipment, a pressure control station, analyzing systems, state-of-the-art electrical systems with automation technology and a central visualization system terminal.
The special, proven technology of this bell annealer system enables hot-rolled steel wire with scale, as well as drawn and/or pickled steel wire, to be annealed in nitrogen atmosphere.
During heat treatment, the required flowrates of process atmosphere are automatically and accurately controlled. This ensures that the means that the outstanding quality of the material to be annealed is paired with optimized utility consumption.
Hot rolled, scaled, and drawn types of steel wire will be heat treated in this EBNER HICON/H2  facility starting in September, 2021.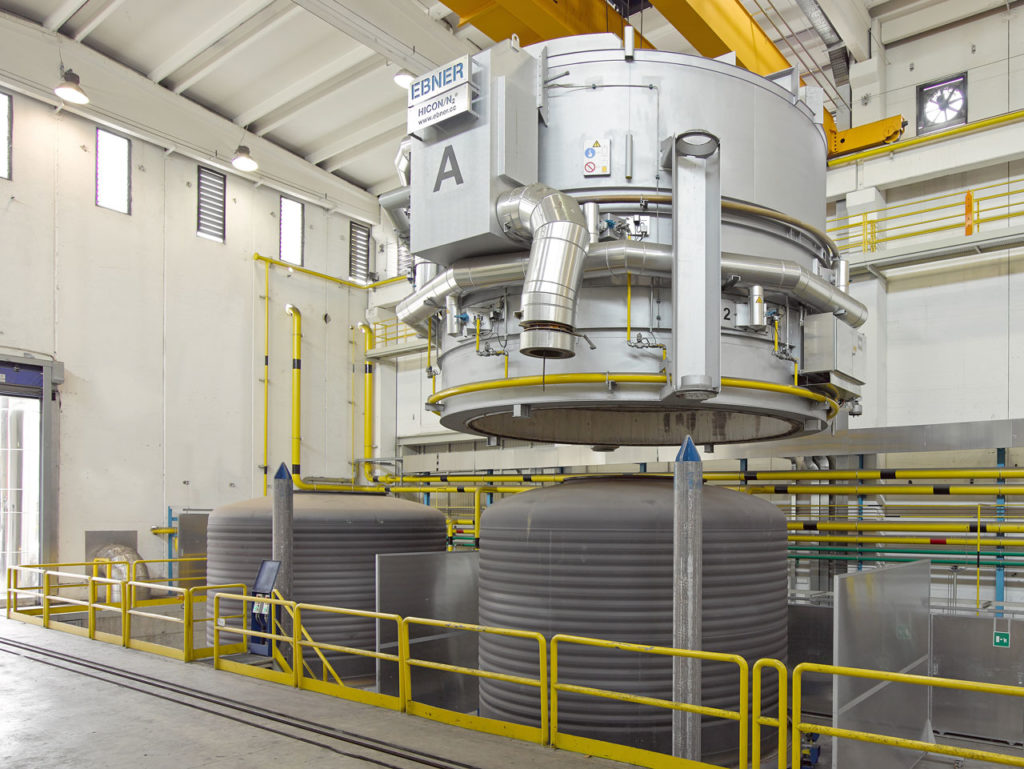 CONTACT:
EBNER Industrieofenbau GmbH | Bernd Wolkerstorfer | Senior Manager Marketing Coordination | Email: wtb@ebner.cc
NOTE:
Due to the stipulations of individual contracts, the publishing of some press releases may be be delayed.