EBNER | Employee interview | Thomas Aigner
Get to know Thomas Aigner …
Thomas Aigner
Controller
With EBNER Industrieofenbau since June, 2022.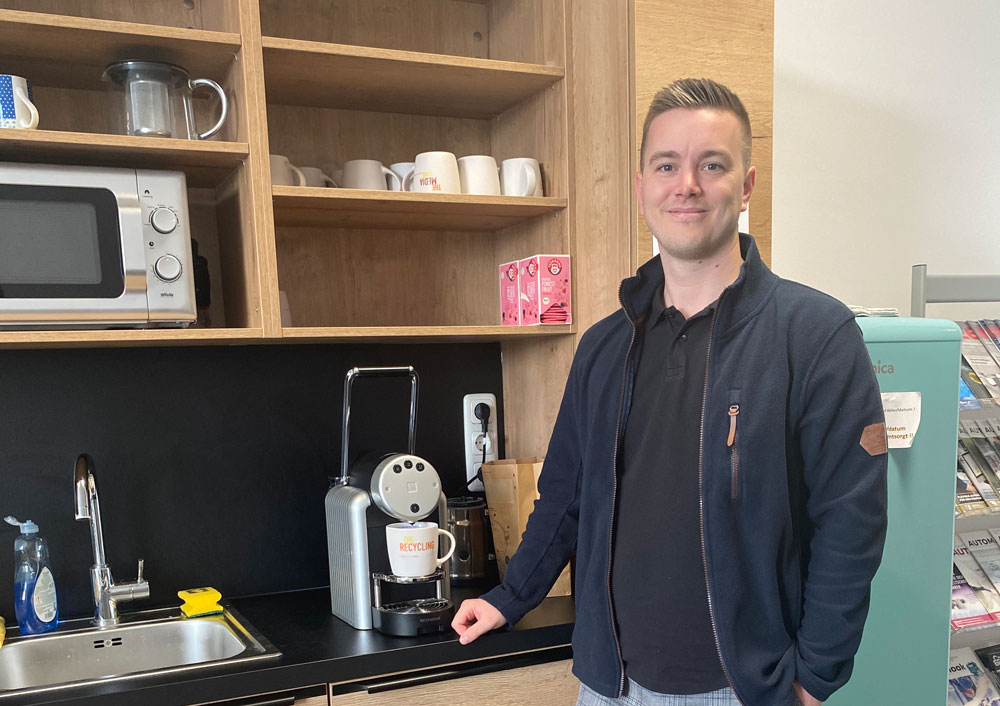 Describe your job in a single sentence:
An exciting and challenging job in an international environment.
When you are on your way to work in the morning, what are you looking forward to?
Being with my colleagues – our department makes a great team.
What was the most interesting experience you have had at EBNER?
Discussing budgets with subsidiaries based throughout the world.
Everyone needs inspiration and motivation to get through the daily grind. What keeps you going?
The opportunities to contribute my own ideas and actively help shape what we do.
What vision do you have for EBNER's future? From your point of view, what are the greatest challenges the company will have to face over the next few years?
My vision for EBNER's future is one in which the company sustainably continues its global growth.
The greatest challenge is one that will not affect just EBNER, but Austria in general: the problem of recruiting new employees, which is a result of population trends.
Do you have any special hobbies or interests?
In my free time I enjoy archery and traveling with my family.
What advice would you give someone who wanted to apply for a job at EBNER?
Be open, and find out about the many benefits that are offered: the cafeteria, the fitness studio, etc.