EBNER | Employee interview | Peter Gosch
Get to know Peter Gosch …
PETER GOSCH
Chief Growth Officer
With EBNER Industrieofenbau since 2016.
Career in the company:
Sales Customer Services
Vice President Customer Services
Executive Vice President Global Customer Services
Chief Growth Officer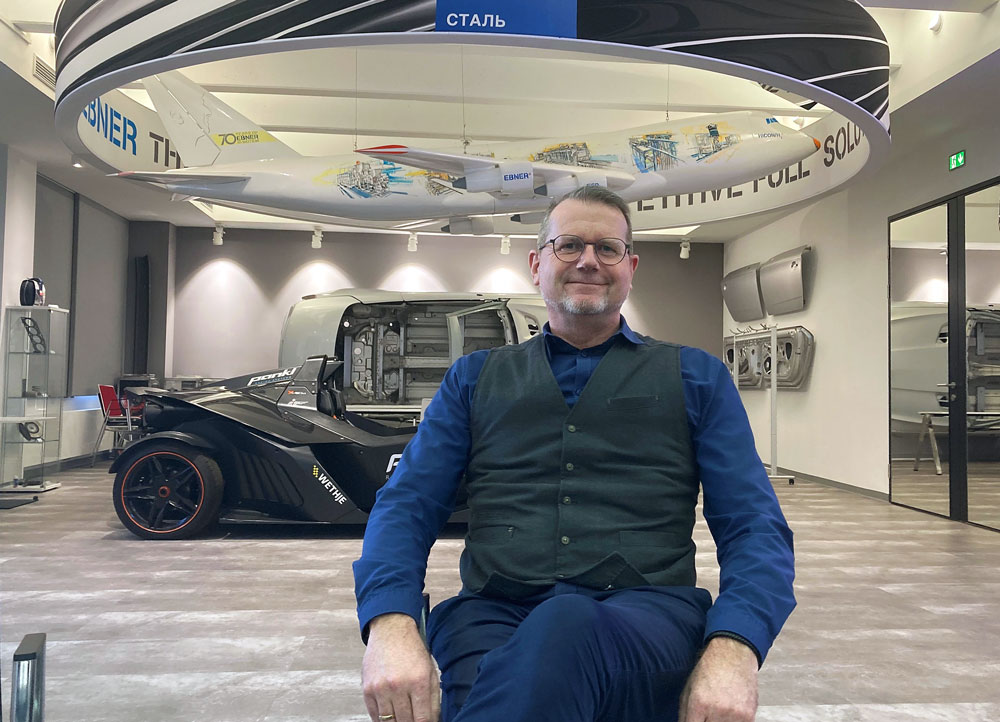 Describe your job in a single sentence:
My job is to ensure long-term, sustainable growth through new products and new markets.
When you are on your way to work in the morning, what are you looking forward to?
To motivating and inspiring exchanges with my colleagues.
What was the most interesting experience you have had at EBNER?
I have had many, but I am constantly amazed by the expertise of our colleagues in technical fields. In cooperation with our customers, they solve complex thermal and metallurgical challenges and integrate those solutions into EBNER facilities.
Everyone needs inspiration and motivation to get through the daily grind. What keeps you going?
The opportunity to play a shaping role, as well as the strength and flexibility of a globally-successful family-owned company.
What vision do you have for EBNER's future? From your point of view, what are the greatest challenges the company will have to face over the next few years?
EBNER will implement its vision of green steel heat treatment, and solidify its role as the global leader in efficient and sustainable heat treatment processing.
EBNER can and will make a significant contribution to the reduction of carbon emissions, and will support its customers along their path to "going green." Reconciling the global challenges facing supply chains and the need to reduce CO2 and NOx emissions with the requirements of our customers will challenge us greatly over the next few years.
Do you have any special hobbies or interests?
I enjoy sailing in the Adriatic and cooking for my family and friends. I'm also a big fan of the Wachau valley and southern Styria.
What advice would you give someone who wanted to apply for a job at EBNER?
Be open, be curious, persevere. If you do all this you can achieve anything, whether in Leonding or anywhere else in the world.