ATMOSPHEREperfect
Save more than € 100,000 / year!*
As the user of a bell annealer facility, you too are faced with the issue of rising operating costs. A chart of the current trends in energy prices shows that the price for electricity rose dramatically during the last years, and a similar problem can be seen with hydrogen – the demand for hydrogen rose dramatically, as did its price. Combined with the relatively high costs of producing hydrogen, predictions agree that prices will remain high over the next few years.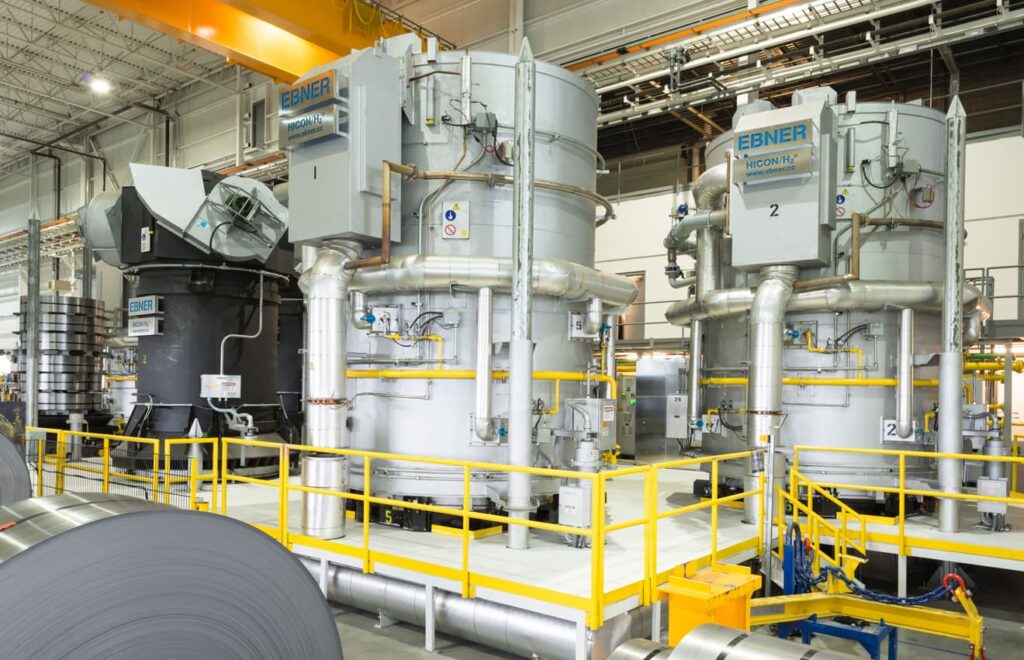 EBNER's research and development has always prioritized the creation of advantages for our customers. This approach is clearly seen in the ATMOSPHEREperfect software module of our VISUALFURNACES® 6 software suite, which can provide our customers with significant savings:
Reduce electrical energy consumption up to 20 % which means to save up to € 100,000 / year*

NON-BINDING QUOTE

ADVANTAGES AT A GLANCE
Savings of up to 20 % in hydrogen consumption and electrical power for the fan motor
Automatic hydrogen purge flowrate control, regardless of which drawing compound or lubricant was used, the coil data or the degree of contamination of the surface of the strip/wire
Quality assurance through increased automation
Atmosphere tracks of annealing programs no longer need to be developed or optimized
User-friendly operation through the interface of your VISUALFURNACES® 6 software suite
Efficient implementation, as the software is a modular extension to your existing VISUALFURNACES® 6 software suite
Guaranteed support and updates from the experts in our Customer Service Department over the entire period of the license
The technology that makes it possible: To keep the atmosphere in the workload space as pure as possible and allow all the advantages offered by hydrogen to be exploited, bell annealers designed for either steel strip or steel wire carry out a hydrogen purge during the heat treatment process. Through the use of an intelligent process model developed by EBNER, conclusions can be drawn regarding the density – and, in consequence, the purity – of the atmosphere in the workload space. EBNER has created a mathematical model that uses the value for motor current draw to calculate the lowest possible value of the atmosphere purge flowrate. That is, the purge flowrate is never higher than it needs to be! This also has the effect of lowering the power consumption of the workbase fan motor – by up to 20 %!
Have we sparked your interest?
Don't lose any more time – contact us now to receive a non-binding quote!
*Figure is based on 4 workbases operating 8400 h/year; exact savings depend on the process used during production